Earn Premium Prices
with the leading paddock-to-plate platform
Clever software using trackers and blockchain
to prove the value of your product and boost sales
Earn Premium Prices
with the leading paddock-to-plate platform
Clever software using trackers and blockchain to prove the value of your product and boost sales
Aglive is proud to announce Angus Australia's launch of the Angus Verified program.

You can access the Angus Verified program through the Aglive App and Web Portal.

The platform provides easy access to this program that will transform the Australia beef industry.
How Aglive can change your business
Create new links with your customers
Manage Farms, Not Forms
Avoid the hassle of paper forms and also finally be able to link your farm data to your supply chain. We can help you track animals through their entire life and link certificates and other important data to each animal
Prove Product Value
Earn premium prices by providing Internet of Things (IoT) data and give customers evidence on the origin and condition of your products by displaying the location, temperature, and other information they increasingly demand
Advanced Technology
We combine blockchain certainty with strong data security along with the latest developments in machine learning, data mapping, encryption, and integration with the sensors that are increasingly being used in your industry
Keep Growing Your Business
Protect your profits and brand reputation from fakes
Unique Item IDs
Display the information that will help you win a sale by using a code to identify each item you produce and to link shoppers to your brand story on our free app
Logistics Tracking
Once identified with a unique encrypted code, your items can be tracked as they move along the entire supply chain – from production line to store shelf
Blockchain Certainty
Our blockchain ensures fake items are detected and your customers are protected from harmful items that may ruin your brand reputation
Consumer Confidence Focus
Our smart codes protect both producers and consumers by providing assurance that shoppers are getting what they paid for. 
Many are willing to pay a premium if they can just be sure that the item they are buying is what they really want and is worth the price. The world is awash with fake items, and technology can now help fix the problem.
Save time and effort by using our software to manage your business effortlessly. 
We can help compile and manage your compliance records and make it easier to submit industry or government reports. Our apps can also pre-fill forms to save you from continually entering the same data.
Each animal is given an identity that can now be linked to record their entire life history. That valuable stored information can be converted into higher prices if you are able to link it to the food your customers want to buy.
Enhancing the perceived value of your products is now much easier and it all starts with connecting that information to the consumer and your brand story.
Full Industry Integration
Exports are crucial to many industries and improving the quality of communication with customers and other producers is important. Increased overseas demand for Australian products benefits everyone.
We are building links with a network of companies and bodies who are all striving for the same goals.
Aglive has received the following awards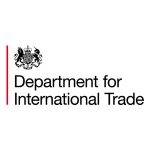 Department for International Trade UK
Tech Rocketship,
Runner-Up
Farm-to-Table Track & Trace
Australian Technologies Competition;
Food & Agribusiness Category
CBA Agriculture Innovation Award
Telstra Advanced Technology Award
Green Software and
Technology Award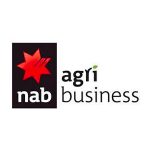 NAB Agribusiness Innovation Award
Customer Success is important to us.  Here are some of what our customers have said about us:
Paul Scurrah
Former CEO,
DP World Australia
"When I first met with Aglive, I knew it was a great opportunity for DP World to become engaged in a new era of industry collaboration. The scale of the fake goods problem is staggering and our company is eager to work with Aglive and our industry partners to provide a lasting solution."
Peter Creeden
Former Managing Director,
Hamburg Sud Australia
"The importance of protecting our Australian wine exporters is very important to Hamburg Sud as we ship over half of Australia's wine exports. We are committed to backing technologies that protect our customers revenue and market position."
Starting earning premium prices and protect your profits
We're a friendly bunch, so let's start working together